You will feel that you are walking in a cotton field with white sand coming from abroad. You can observe its golden sand, which offers you a dance of light in the Aegean Sea. The 2.5-kilometer-long golden beach promises a freedom that is not always possible to experience.
Regardless of the peninsula tagging along after you, the pool is here for you, challenging against the sea in the middle of nature among the mountains.
Our villas are located in the island part of our facility with an area of 105 m². All villas are two stories with a balcony and a private terrace. All the villas have a sea view and are designed differently from the hotel building rooms. It consists of a living room, a children bedroom, a master bedroom and bathroom. Some of our villas have their own swimming pool and / or massage area.
In our villas that are special to you, choose any scenery you want with the ambiance of the magnificent pine-smell. Listen to the sound of trees, the nature, the sea, the wind, the beach, and the stars; have fun, while the Butlers are at your service. In our villas where you can watch the sunset from your room, enjoy the silence in your private outdoor pool. You can enjoy private massage sessions in your villa while relaxing inside the forest and among the bird songs.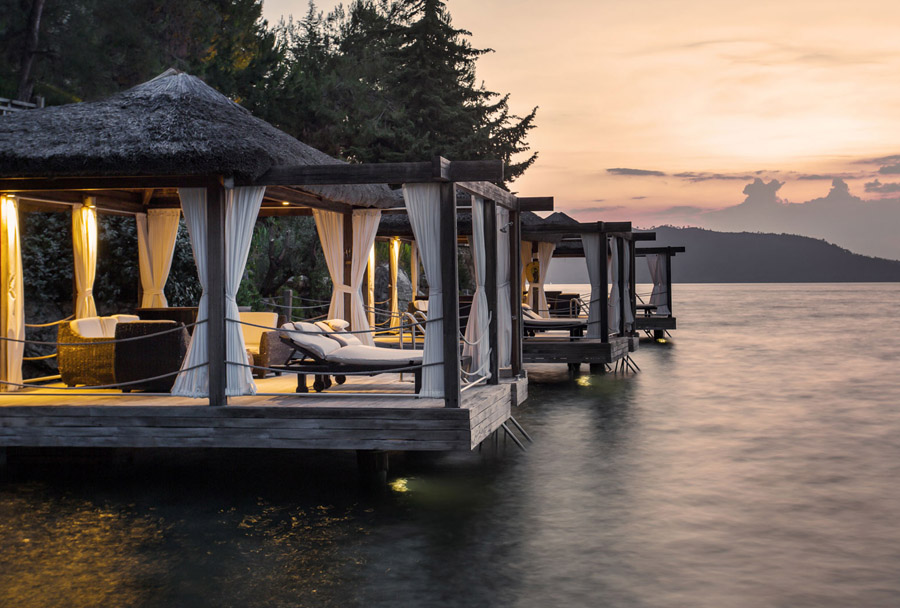 ---
Adres / Address:
Burunucu Mevkii, Turgut Köyü
Marmaris – Muğla
Telefon / Phone:
+90 252 486 8100
Web Sitesi / Web Site:
http://www.angelsmarmaris.com/
Tripadvisor:
Tripadvisor